Seniors Wanting To Downsize Struggle To Sell Their Homes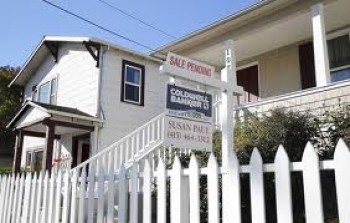 In the past, financial stability within the senior population had a lot to do with financial stability in the housing market. In fact, home equity was supposed to help with retirement lifestyle. However, as the housing market went downhill, seniors were dramatically affected.
Those senior homeowners who are now ready to move are getting much lower amounts for their homes and while many would love to downsize to a condo or other senior living community, they can't afford to do so without first selling their home.
However, seniors who are interested in selling their home can follow these tips to help them sell their home without jeopardizing their retirement savings fund.
The first thing seniors can do is re-evaluate the market and be sure they are pricing their home realistically. Many homes that won't sell are simply overpriced or not in a condition that matches the price being asked. Instead of going by the tax assessment value alone, the condition of the home and the sale price of other comparable homes in the area should be researched carefully.
Next, seniors who are having trouble selling their home so they can start enjoy condo living may want to hire a professional stager. These qualified individuals will help stage a home to draw buyers into the sale. Statistics show that homes professionally staged and de-cluttered sell faster at for higher amounts than those not staged.
Staged homes are like the show homes you look at when a developer is selling. Just enough furniture and subtle colours.
Often, you can stage the home yourself, by repainting using a neutral color palette and renting more modern furniture.
LEAVE YOUR EMOTIONS OUT OF IT
Lastly, it can be extremely emotional for seniors to sell their home if they've lived in it for a lengthy period of time. The common line is "I'm not giving this place away...they don't build them like this anymore"!
However, those who want to downsize to a condo or move to seniors housing must learn to leave their emotions out of the sale.
Thanks to CondoTV.com for these practical thoughts.